Tempt your guests into the world of coffee enjoyment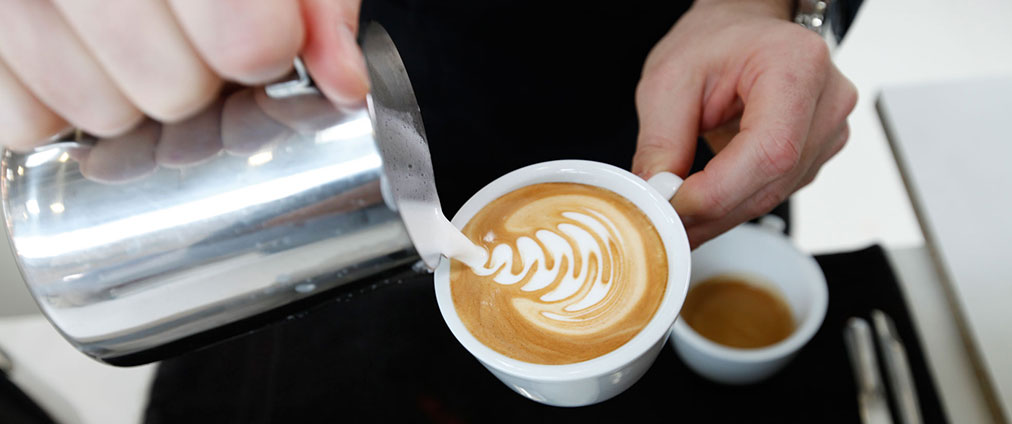 Our passion for coffee spoiled your guests
Seduce your guests into the world of pure coffee enjoyment
Treat yourself and your guests to a short Italian coffee break during your hectic day at the show.
We will gladly indulge your guests with LAUBLE speciality coffees. Our well trained team will serve you delicious espresso specialities or extraordinary variations with that certain something.
As host you will want your guests to feel comfortable and spoilt.
To serve a good coffee can become the flagship of your company.
LAUBLE coffee catering offers you the service of coffee enjoyment on the highest level at the location of your choice. No matter where in Europe - we will bring you the true Italian flavour!
No matter whether in Germany or anywhere in Europe - we bring you the pleasure!
The Founding of Lauble Bauer GbR
Tobias Bauer (left) was appointed as Managing Director of Lauble Bauer GbR in January, 2017. With more than 15 years in catering his focus will be on quality management and personnel management.
Tobias has a wealth of experience working both in front and behind counters; starting as Bartender, his path soon encompassed haute cuisine which led to his promotion to Service Manager and then Operations Manager until he started his own business in 2014.
Three years later, and by combining the diverse talents of Sascha Lauble, saw the launch of Lauble Bauer GbR, a BGB Company, in accordance with the German Civil Code. Their aim is to set the highest standards for product and service to meet increasingly demanding expectations and be ranked the best in the business.